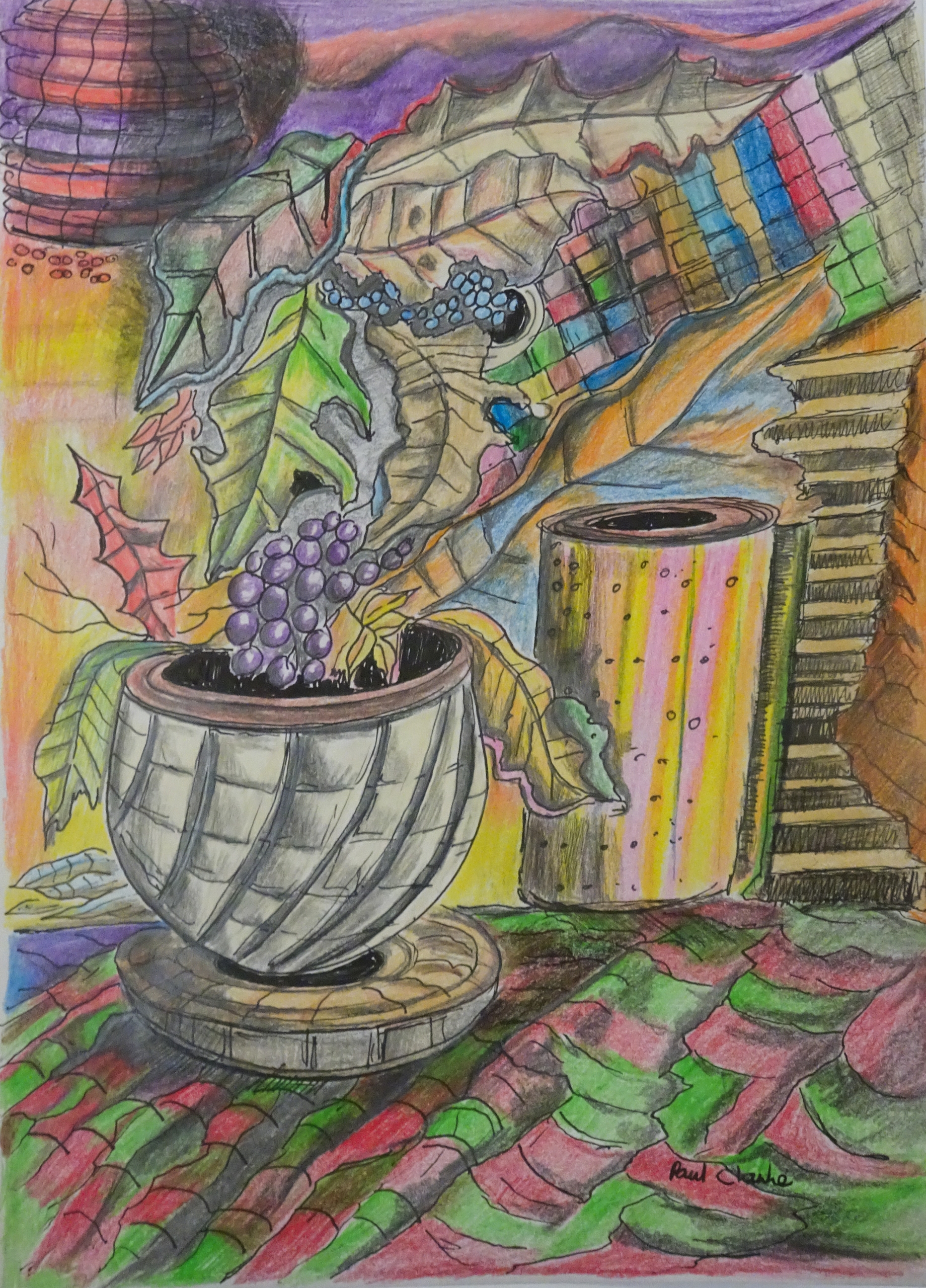 All about artist Paul D. Clarke
Born in 1977 on the Wirral.
Studied Art at South Trafford College.
Lives and works in Bury.
Paul has exhibited across South Manchester, in London, and more recently at Bury Art Museum. He has also had two solo exhibitions in the Millgate Arts Centre in Delph. In 2022 he was an artist in residence at the North West Hub, a partnership between Venture Arts, Outside In and The Whitworth Art Gallery in Manchester.
Paul's work ranges from realistic but imaginary landscape paintings, and beautifully observed drawings of his surroundings, to a large amount of very surreal, humorous works from his vividly rich imagination.
The landscapes are of seemingly familiar places, that evoke memories through their simplicity and use of colour, set at the most important and fascinating times of the day: dawn and dusk. His techniques of over-saturated paper and minimal brush strokes combine with a mastery of colour harmony to recall the atmosphere and potential of a misty sunrise or the dramatic intensity of the calm after a storm.
His detailed drawings usually begin whilst sketching outdoors, often around the cafes and museums of Bury.
These drawings are used as a basis for a newer series of works that reflect his bright and humorous imagination. These bring to life his 'bog roll' characters in vivid abstract settings, done in a wide variety of materials that include acrylic, marker pens and collage.
His work has been collected by a wide variety of people. In the past Paul has done innovative and invigorating painting demonstrations for the residents of various care homes.
You can see Paul's work on the Outside In website, and read more about his residency here.
CV
2023 — This Way, That Way — The Gallery Next Door, Manchester
2022 — Artist in residence — Outside In/Venture Arts and The Whitworth, Manchester